The URHP is a professional association and register of qualified herbal practitioners. It is unique in that it embraces the diversity of the herbal world, with members trained in different herbal traditions: Western Herbal Medicine, Ayurveda, Traditional Chinese Medicine, Tibetan Medicine and Unani Tibb.
Latest News and Events
Vicki Pitman's Aromatherapy book is now published!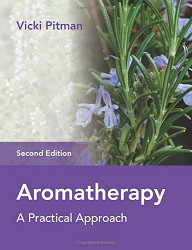 Aromatherapy - A Practical Approach (Second Edition) - Vicki Pitman
From the back cover: "This comprehensive guide to aromatherapy provides thorough coverage for students and is also an excellent reference for practitioners. It includes all the information required by students training on aromatherapy courses accredited to Levels 3 or 4."

If you'd like a copy, click here to buy from Amazon (or you can order one from an independent bookshop).

Focus on your health: Consult a herbal practitioner
For the latest information from the British Herbal Medicine Association regarding health practitioners suppliers please go to